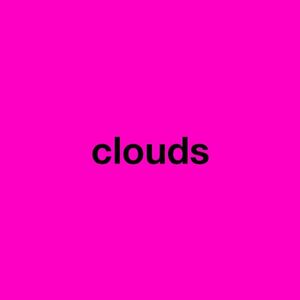 Clouds was written by Sergio Pizzorno and is the 10th track on 48:13.
Background
Edit
Musically, Clouds was described by Serge as a psychedelic cross between Daft Punk and The Spiders from Mars. Lyrically it's about "being on acid in a shopping centre", but also touches upon similar themes as Ladies And Gentlemen (Roll The Dice) previously.[1]
Clouds was first played live on 26 October 2014 in Munich and was performed regularly until the end of the year.
On the first date of the 48:13 arena tour in Glasgow, the screen behind the band showed a picture containing the phrase "London is full of cunts" during Clouds. Kasabian later apologised and blamed a production error for the displayed message.[2]
"It's that thing of... when everyone sort of gives you the look, as if you're different, you're the alien, but then you're actually looking at them going no, no, no, it's you that have got it wrong. It's you that are way off the mark. You should listen to some good music, mate."

— Serge (XFM Track by Track, 12 June 2014)
Walking through a shopping centre
On a very strange adventure
I tip my hat to the cashier working number four
Sifting through the magazines
Crawling on our baggy jeans
Looking at the pile of all the things we took
As a thousand eyes look on we couldn't give a fuck
Where do you go
When you're underneath the rainbow
Write a letter to yourself
Telling you you got to let go
Take a walk outside
The rain is never ending
Leave your bucket and your spade
It's time to stop pretending
We rise above the clouds
We will rise above the clouds
Mannequins make accusations
I'm paralysed by palpitations
I can't control my laughter when you're so sincere
Can't control my laughter when you're so sincere
Where do you go
When you're underneath the rainbow
Write a letter to yourself
Telling you you got to let go
Take a walk outside
The rain is never ending
Leave your bucket and your spade
It's time to stop pretending
We rise above the clouds
We will rise above the clouds
References
Edit