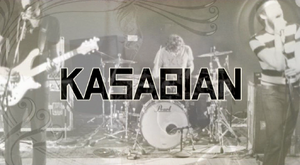 Empire is a 22-minute documentary released on the Empire CD/DVD Album.
Background
Edit
The documentary was directed by Charlie Lightening and accompanies the band during the recording of their second album, Empire, at Rockfield Studios in Wales in early 2006. It is interspersed with individual interviews with the band members about the recording process as well as footage of live rehearsals and from a promo photoshoot in Paris, and finishes with the shooting of the Empire video near Bucharest.
A shortened 9-minute version of the documentary appears on some releases under the name Empire EPK.
Ad blocker interference detected!
Wikia is a free-to-use site that makes money from advertising. We have a modified experience for viewers using ad blockers

Wikia is not accessible if you've made further modifications. Remove the custom ad blocker rule(s) and the page will load as expected.