For the album, see Empire.
Empire was written by Sergio Pizzorno and Christopher Karloff and is the 1st track on Empire. It was released on 24 July 2006 as the first single off the album and peaked at #9 in the UK charts.
Background
Edit
Empire was already written by the time the b-sides for the first album singles were recorded and reportedly evolved from its bassline.[1][2] The lyrics are about "disobeying orders, like two fingers up to the machine."[3] The song starts with an unintelligible message left by a stranger on one of the band members' phones[4] and features Joana Glaza of Joana and the Wolf on backing vocals.
The single was released on the same day the song received its first radio airplay.[5] It was certified silver in March 2016.[6]
Debuted on 20 May 2006 in Mexico City, Empire is one of the most popular songs and almost always part of the setlist. During the 48:13 Tour in 2014, Empire started with a new intro.
In a rare acoustic performance of the song for the BBC Radio 1 Live Lounge in May 2007, the band added a snippet of the Small Faces song Lazy Sunday. In another acoustic session for German radio station FluxFM in March 2017, a snippet of The Passenger by Iggy Pop was included.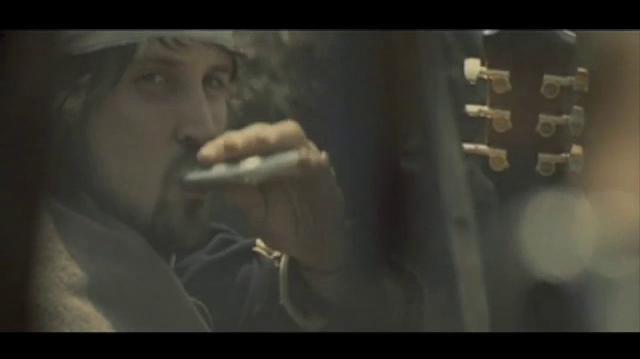 The Empire video was directed by WIZ and was shot near Bucharest, featuring the band members as 11th Hussars of the Charge of the Light Brigade during the Crimean War. It was nominated for a Q Award in 2006 and an NME Award in 2007.
The video was released on
Jagz Kooner Remix
Edit
Jagz Kooner is a British producer well known for his remixes. The remix was released on
A radio edit of the remix has been released on the remixes promo CD as well.
"I got this bassline and that started it off. It's got this weird, psychedelic bit, and with the violins, it's like some mad, 60's Doctor Who theme tune and then we just let it go into these mad, kind of Bowie chords. I liked both tempos, so stuck them together. On the album version we've got Joana from Joana and the Wolf singing a mad, witch-like scowl, just to fuck with your head even more. Lyrically it's about disobeying orders. As an artist in rock'n'roll or whatever, you have to go against the machine."

— Serge (NME, 2 September 2006)
"Empire is about disobeying orders; it's about the middle finger to the machine. We are in a rock 'n' roll band; we are outlaws - we are bandits and we are pirates. We earn a living from being musicians - now that to me is amazing and now Empire - we used this as a metaphor in war to disobey the generals when the order was given and the lads said: 'You know what? Fuck 'em, I'm not doing what you say anymore.'"

— Serge (Clash, 2 September 2006)
"I liked the idea of the time signature changing so radically. I've been listening to Clinic a lot and they've got a couple of tunes that stomp along. So, we had the 'der-ner-ner-ner' Doctor Who thing and we had those mad, kind of Bowie chords. I like both tempos and just thought stick them together."

— Serge (NME, 11 November 2006)
Live Releases
Edit
Too much information
Well I said you're good for nothing
Come out to the back I said your meat looks good for something
Guess I'd better tell you now
Guess I'd better obey you lord
Singing for your questions but you stolen all my answers
Too much entertainment, drunk my nights out on the corner
Tell me that you've seen a ghost
I tell you what to fear the most
Stop
I say it's happening again
We're all wasting away
We're all wasting away
Too much information
Well I said you're good for nothing
A stitch upon a counterfeit, I'll send you out for hunting
Digging at the roads, were you digging for the simple code
Swimming with the fishes where the serpent leaves his tongue
With a belly full of splinters, now you see that I'm the one
Tell me that you've seen a ghost
I tell you what to fear the most
Stop
I say it's happening again
We're all wasting away
We're all wasting away
References
Edit