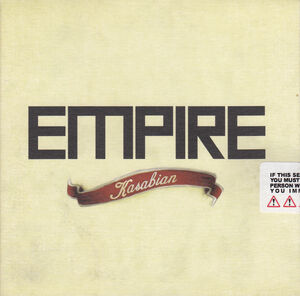 Main article: Empire
Distributed ahead of the release of the album in August 2006.
Tracklisting
Edit
Packaged in a sealed gatefold CD, the inside of which contains a definition of the word "empire" as used by the band:
empire ['em,pi(ə)r] adj. supreme authority without compromise and unwavering in its consummate rule to which even the most essential are subordinate. The wake of it spans the entire scope. From opulence and glory to the murder of whores. It is the bar by which all things great measure accomplishment. Empire is the brand that is to be offered specifically. It is to be represented in the prior mentioned fashion. Define the word by using the word in that fashion.
Main article: Gallery
Ad blocker interference detected!
Wikia is a free-to-use site that makes money from advertising. We have a modified experience for viewers using ad blockers

Wikia is not accessible if you've made further modifications. Remove the custom ad blocker rule(s) and the page will load as expected.