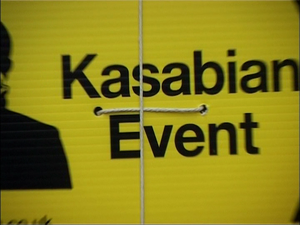 Field Of Dreams is a 10-minute documentary released on the Kasabian CD/DVD Album.
Background
Edit
Field Of Dreams was directed by Charlie Lightening and shows Kasabian living on their farm in Rutland and playing a small gig for their friends inside the farmhouse while they prepare for playing Glastonbury Festival for the first time in 2004.
Ad blocker interference detected!
Wikia is a free-to-use site that makes money from advertising. We have a modified experience for viewers using ad blockers

Wikia is not accessible if you've made further modifications. Remove the custom ad blocker rule(s) and the page will load as expected.