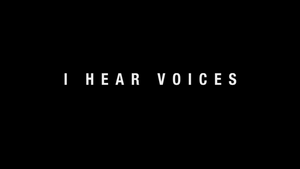 For the song, see I Hear Voices.
I Hear Voices is a 29-minute documentary released on Live At The O2.
Background
Edit
I Hear Voices was directed by Charlie Lightening and shows the band behind the scenes of their 2011 arena tour in the UK and Ireland. Starting with rehearsals in Belfast and continuing until the final gig of the tour on 15 December 2011 at the London O2, the documentary is accompanied by voiceovers from Tom and Serge and combines backstage with gig footage. It also features some clips that had already been released on the band's official YouTube channel before.
Ad blocker interference detected!
Wikia is a free-to-use site that makes money from advertising. We have a modified experience for viewers using ad blockers

Wikia is not accessible if you've made further modifications. Remove the custom ad blocker rule(s) and the page will load as expected.