Ill Ray (The King) was written by Sergio Pizzorno and is the 1st track on For Crying Out Loud. It was released on 2 May 2017.
Background
Edit
Ill Ray (The King) is one of two tracks that were added to the finished album after the band decided to take the summer off in 2016, the other one being Bless This Acid House. Both songs were recorded in January 2017.[1]
Ill Ray (The King) was first performed live on Later... with Jools Holland, recorded on 11 April 2017 and broadcast on 14 April 2017. The song has been the set opener at almost every gig since.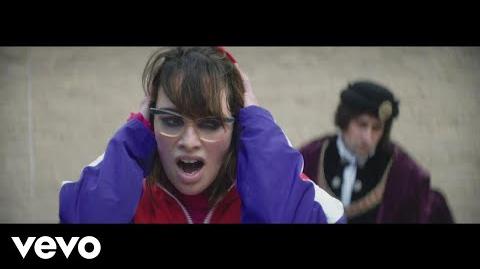 The official Ill Ray (The King) video was filmed on 10 August 2017 in Leicester, Kasabian's hometown, and was released on 30 August 2017. It was directed by Dan Cadan and stars actors Lena Headey and Michael Socha.
Albums
References
Edit