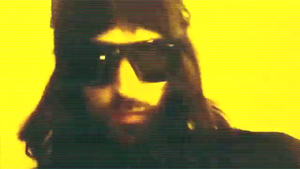 Narcotic Farm was written by Sergio Pizzorno and released as a b-side to Goodbye Kiss.
Background
Edit
Narcotic Farm first appeared, along with La Fee Verte, in the 2010 film London Boulevard, albeit uncredited. In January 2012 a short sample called N.A.R.C. was posted on the band's SoundCloud. In February 2012 a teaser video was posted on the official Kasabian site, followed by a full version, titled Narcotic Farm II, which was later released as a b-side on the Goodbye Kiss Digital Single.
Narcotic Farm has never been performed live by the full band. In April 2013 a video of Serge playing a short acoustic version of the song backstage at Snowbombing Festival was posted on Kasabian's official YouTube channel.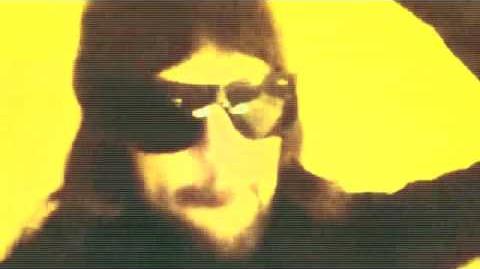 A video for Narcotic Farm, depicting Serge singing the song in front of a yellow background, was published on 15 February 2012. Despite the video being called "Narcotic Farm II" it is identical to the officially released audio.
Actress's Mad House Mix
Edit
Actress is the pseudonym of British electronic musician Darren Cunningham. The remix has been released on the Goodbye Kiss Digital Single.
Come down lady, flying eight miles high
You got the soul and you don't even, don't even try
Jet black tulip like a smoking gun
You got no rhythm but you know how to, know how to run
At the narcotic farm
They will do you no harm
Hey, follow me down
To where the executioner will bring me back round
Hey, won't you follow me down
To where the executioner will bring me back round
Bitch slap beauty with a pygmy smile
Ain't got control but I know that you can dig my style
Blown out fuses with a new town scum
You got no rhythm but you know how to, know how to run
At the narcotic farm
They will do you no harm
At the narcotic farm
They will do you no harm
Hey, follow me down
To where the executioner will bring me back round
Hey, won't you follow me down
To where the executioner will bring me back round
References
Edit