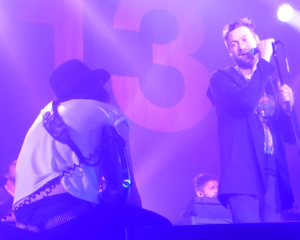 Praise You is a song by Fatboy Slim, released on his 1999 album You've Come a Long Way, Baby.
Background
Edit
From Paredes de Coura Festival on 16 August 2012 until 2016, Kasabian played a part of Praise You as an intro to L.S.F. (Lost Souls Forever). Fatboy Slim's version contains a sample from Camille Yarbrough's Take Yo' Praise.
Live releases
Edit
We've come a long long way together
Through the hard times and the good
I have to celebrate you, baby
I have to praise you like I should
References
Edit
Ad blocker interference detected!
Wikia is a free-to-use site that makes money from advertising. We have a modified experience for viewers using ad blockers

Wikia is not accessible if you've made further modifications. Remove the custom ad blocker rule(s) and the page will load as expected.