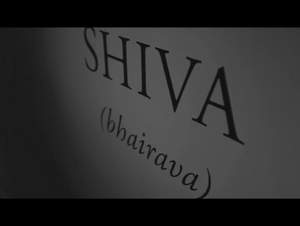 Shiva was written by Sergio Pizzorno and is the 1st track on 48:13.
Background
Edit
Shiva, which is styled as (shiva) in the tracklisting, is an instrumental track and has been described by Serge as the "opening titles" of the album, inspired by Stanley Kubrick.[1] It is intentionally quieter than the rest of the songs, so the listener would turn up the volume in time for Bumblebeee to kick in.[2] An extended version of the song was previously as background music for one of Aitor Throup's fashion shows in January 2013.[3]
Shiva has been used as an intro several times during the 48:13 Tour, notably before Kasabian's headline performance at Glastonbury Festival in June 2014.
Live releases
Edit
Video
References
Edit
Ad blocker interference detected!
Wikia is a free-to-use site that makes money from advertising. We have a modified experience for viewers using ad blockers

Wikia is not accessible if you've made further modifications. Remove the custom ad blocker rule(s) and the page will load as expected.