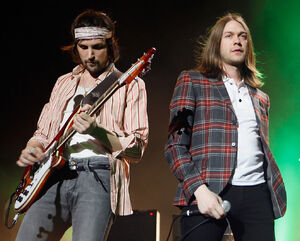 Teenage Cancer Trust is a UK based charity supporting teenagers with cancer. Roger Daltrey of The Who curates a series of annual concerts in aid of the charity. To date Kasabian have headlined the show three times.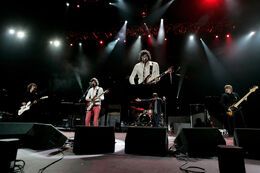 On 29 March 2007 Kasabian headlined the Teenage Cancer Trust of the first time, supported by The Bees and The Lea Shores.[1]
Encore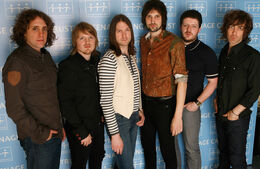 Following three wamr up gigs in Margate, Preston and Leeds, Kasabian headlined the Teenage Cancer Trust for the second time on 27 March 2009, this time supported by Jersey Budd and The Hours.[2]
Encore
On 30 March 2010 The Who performed Quadrophenia in its entirety at the Royal Albert Hall for the Teenage Cancer Trust, featuring several guest musicians, Tom being one of them. Dressed in a bell boy uniform he sang on three songs: I've Had Enough, Sea and Sand, and Bell Boy.[3]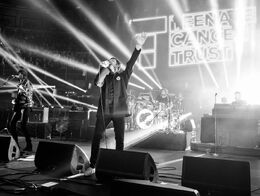 Following two warm up gigs in Doncaster and Plymouth, Kasabian headlined the Teenage Cancer Trust for a third time on 22 March 2013, with support from Jersey Budd and Dark Horses.[4]
Encore
References
Edit
Ad blocker interference detected!
Wikia is a free-to-use site that makes money from advertising. We have a modified experience for viewers using ad blockers

Wikia is not accessible if you've made further modifications. Remove the custom ad blocker rule(s) and the page will load as expected.