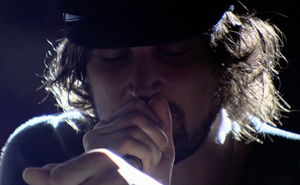 You Got The Love is a song by The Source and Candi Staton, released in 1986.
Background
Edit
Kasabian first covered a part of You Got The Love as an intro to L.S.F. (Lost Souls Forever) at Creamfields Festival 2008, and it remained in the set until August 2009. Eventually they dropped it, partly due to Florence + The Machine's cover of the song gaining popularity over the summer.[citation needed]
The band's performance of the song at Creamfields was nominated as Most Memorable Moment at the UK Festival Awards 2008.[1]
Sometimes I feel like throwing my hands up in the air
I know I can count on you
Sometimes I feel like saying "Lord, I just don't care"
But you've got the love I need to see me through
References
Edit
Ad blocker interference detected!
Wikia is a free-to-use site that makes money from advertising. We have a modified experience for viewers using ad blockers

Wikia is not accessible if you've made further modifications. Remove the custom ad blocker rule(s) and the page will load as expected.